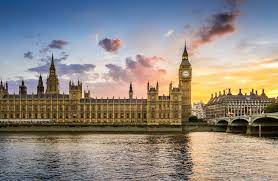 An insider's view of these iconic buildings including some fascinating insights into the workings of UK government. Andr...
Date: 1st June 2023
Time: 18:00 - 20:00
Venue: Houses of Parliament
Join us at for a few cold beers in the summer sun. As usual, the wearing of Hawaiian shirts is actively encouraged (ther...
Date: 13th July 2023
Time: 18:00 - 22:00
Venue: The Carlton Tavern
Katie Sadlier is the new Commonwealth Games Federation (CGF) Chief Executive Officer, taking up the position in November...
Date: 25th July 2023
Time: 08:00 - 10:00
Venue: Clyde & Co